Hello dear friends !!
It's time to give you news on the progress of the project!
Last week, we were at Pinon (Picardy, France) for the "Past Game Rebirth" (PGR) 2016!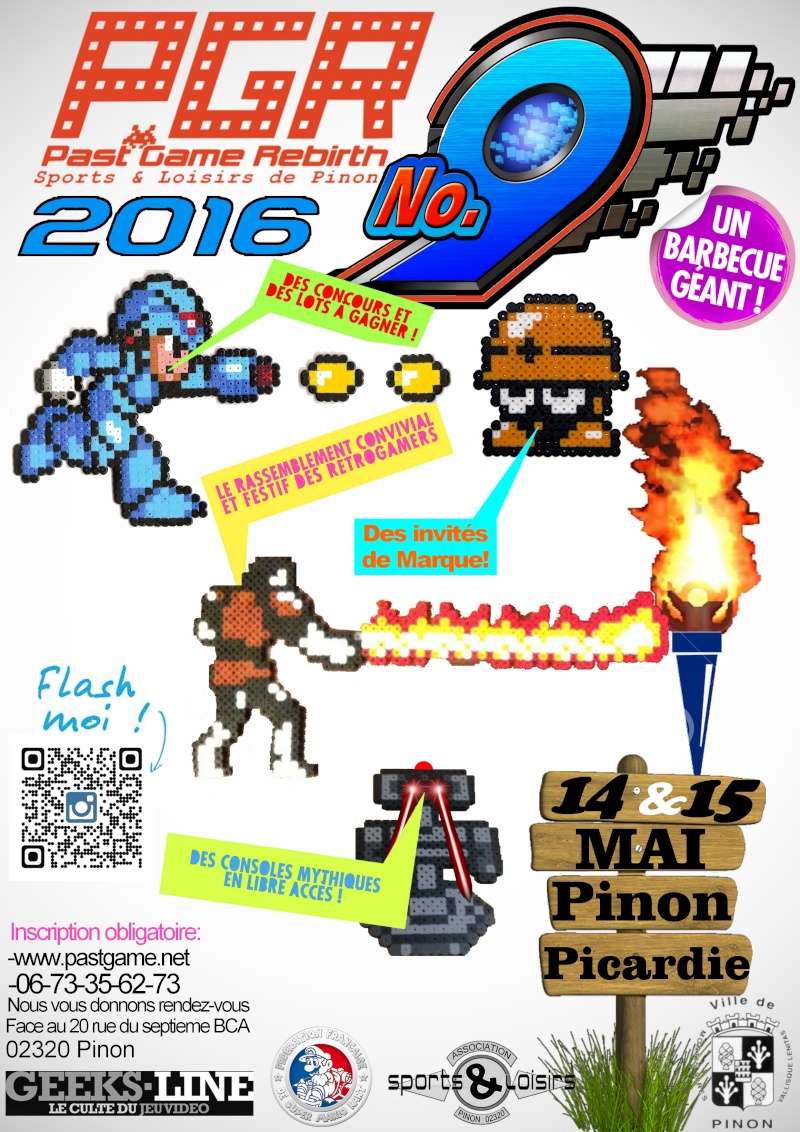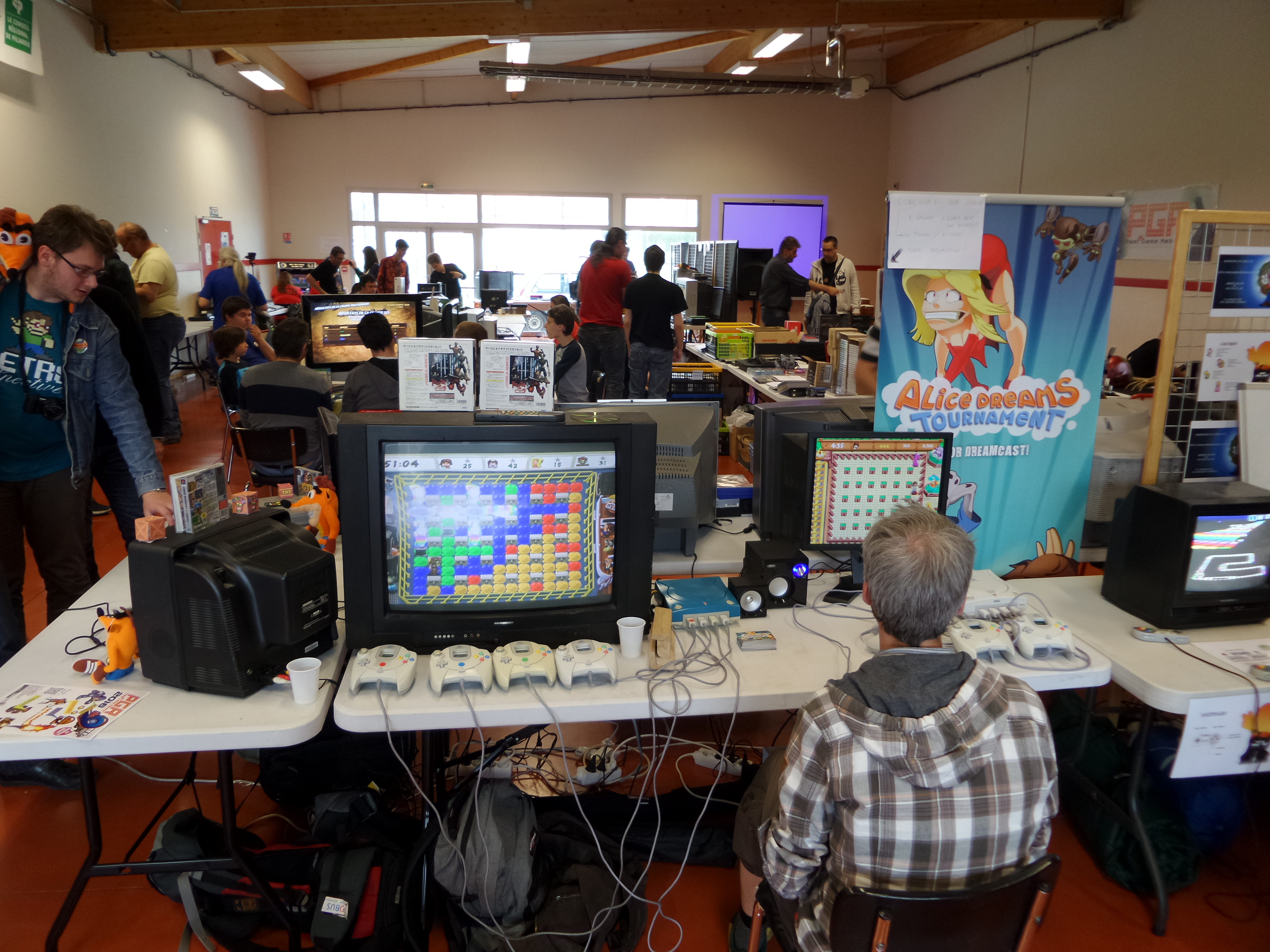 It's a retrogaming convention that brings together passionate of video games, around a giant barbecue!
There, we presented our latest developpements :
– Hi-Score Online, 1 to 4 players !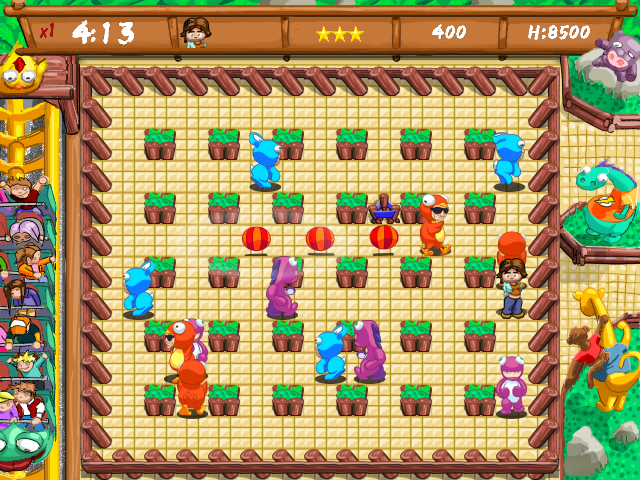 We organized a contest, which had a lot of success! 45 scores were sent on our test page.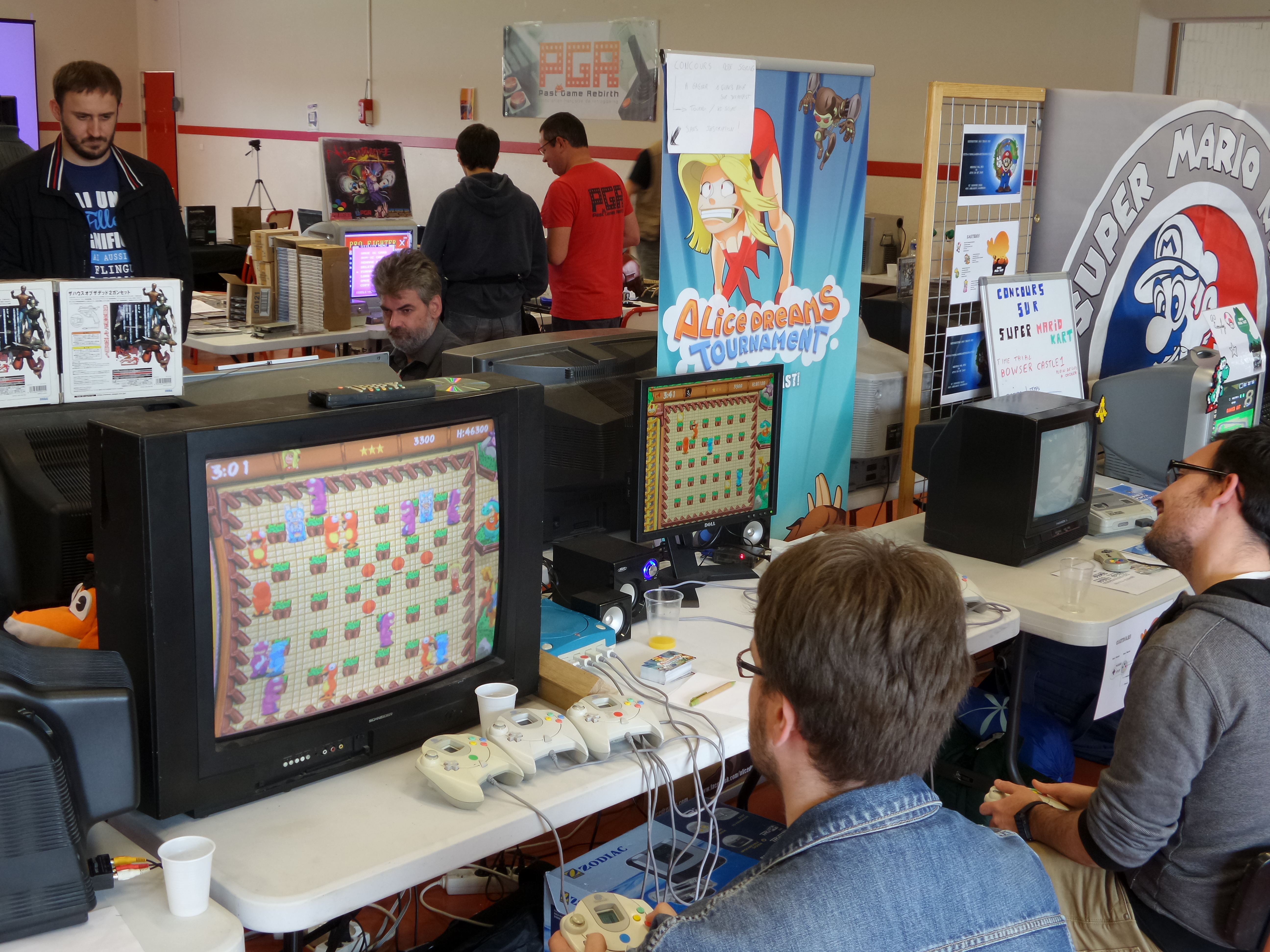 Players were able to test sending their score whether by QR-code, or by a code entered directly on the page!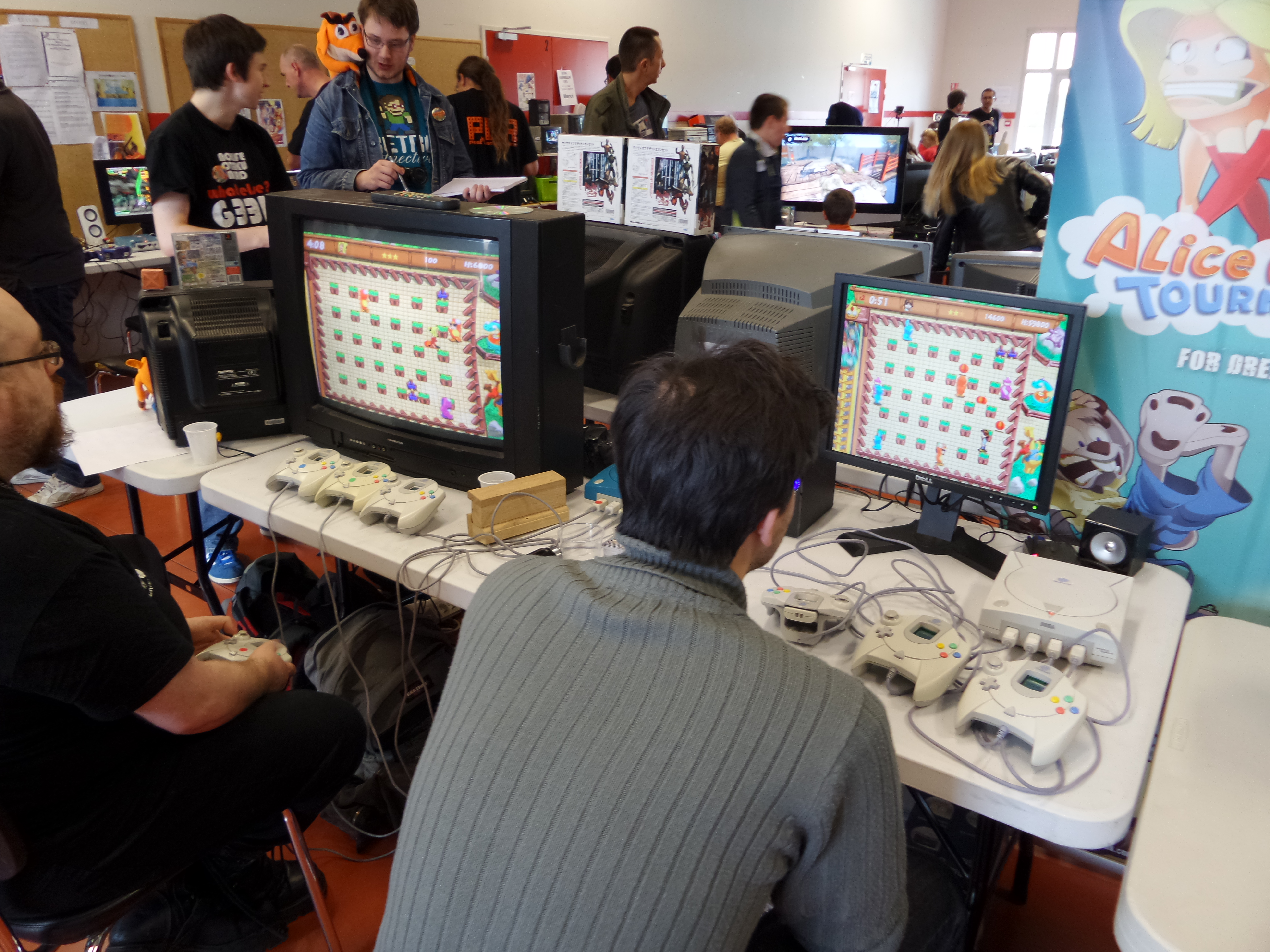 We look forward that you can all try to break records!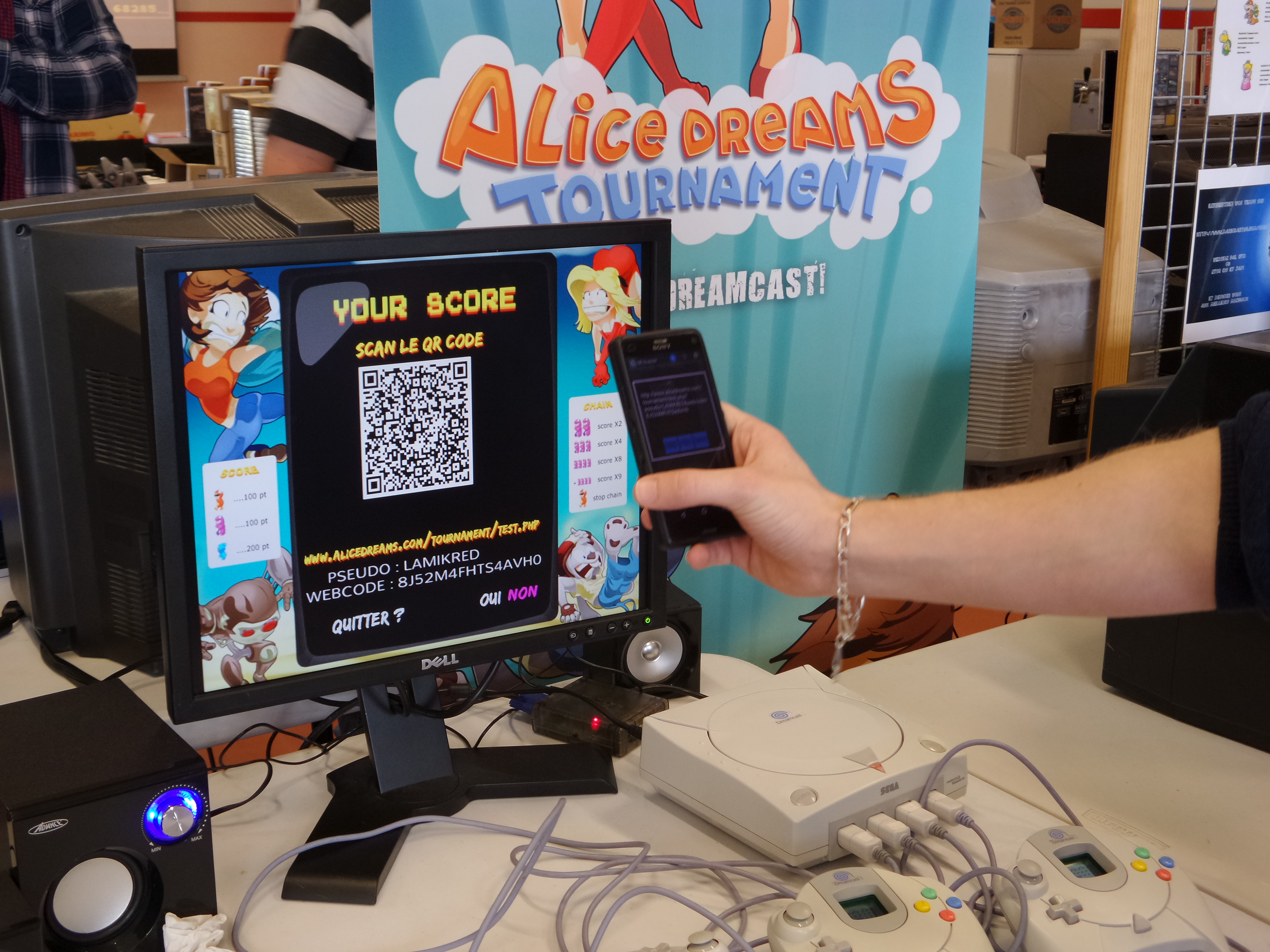 New interaction with the Dreamcast and your Smartphone !
– The "Paint Bomb Mode", where you have to color the most possible cases with your colored bombs !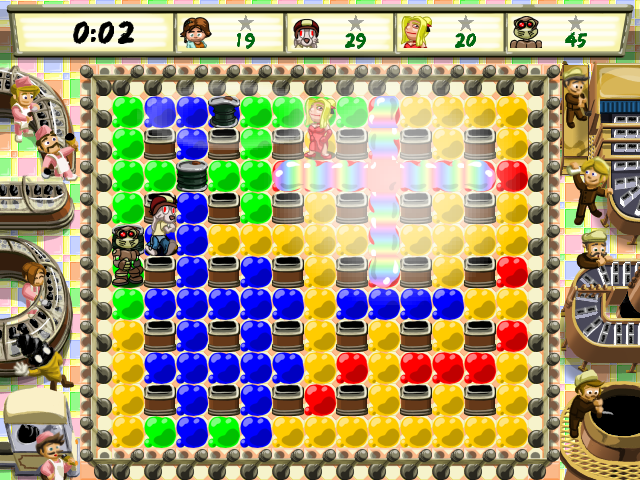 During this convention, we met 12 project contributors !! The opportunity of great discussions and a nice photo !!
So great to meet some backers !!
We are currently contacting contributors who haven't responded yet (and which we don't have postal addresses). And also, people who have contributed to a character and have not yet sent their photos.
Also, it's important to be honest and tell you that we will not be ready in June. We still have promises to realize or terminate : the additional VMU interactions, the making of and other small fixes (as seen on Beta-tests).
Don't worry, we will give you news more often to be completely transparent.
Finally, a word on a Kickstarter project that might interest you: Xenocider! This is a new on-rails shooter with retro-futuristic aesthetics and the first 3D arcade game for the Dreamcast in over a decade! Feel free to test their playable demo !!
See you soon !